NYC's Premier Growth Agency
Master Facebook Ads in 6 Weeks
days
hours
minutes
seconds
days
hours
minutes
seconds
Do you want to get Facebook results like the ones below?

3.68x return on ad spend, $616,904.36 in sales in just 16 days.
Are You Crushing it on Facebook?
Ask yourself honestly. Are you getting results similar to the example above or the ones below:
Meal Subscription Company

$20,173.09 spent, $85,883.68 in sales, 4.26x return on ad spend
Results like these are achievable in every industry.


We know, because we've achieved amazing results with everything from a Paleo bakery (as seen below) to a luxury handbag to a SaaS Shopify app.


Paleo Bakehouse's Revenue 7x growth in the first 6 months w/ JUICE. Facebook featured these results in a case study, seen here.
Learning the nuances of Facebook as an acquisition channel takes time.
For example, you need experience to answer the following questions that make for a profitable campaign:


What strength of lookalike audience can I expect based on my current customer volume?


What are the exact points in my acquisition funnel that map to Facebook's main standard e-commerce events, and which events have enough conversion volume for effective retargeting?


What sort of custom conversion events do I need to implement in order to make sure that lead quality doesn't depreciate because of Facebook's tendency to find lower quality leads as it optimizes for volume?


If you can't answer these questions, there's nothing to be embarrassed about.
We estimate one needs to spend $250k in budget before becoming an expert.
But you can leap past the learning curve for a fraction of what you would pay an ad agency.
"Not only did Dick Talens (course instructor) teach me how to setup a killer Facebook ad campaign, but he also helped me earn more profit in the 8 weeks than the cost of the course! He really knows his stuff and I can't recommend him enough."

Founder and Owner, Pigeon Forge Snow
Six Weeks to Facebook Wizardry
The course is designed for companies or individuals who want to scale Facebook as a major acquisition channel.

In six weeks, we will teach you the ins and outs of Facebook ads – from Facebook-specific theory behind things like like the Facebook pixel or oCPM bidding all way way to more practical topics such as creative "hacks" that use vitality to generate social proof.
By the end of the course, you will be able to achieve results on par with performance marketers who have been running Facebook ads for much longer.
(If you want to understand how this is possible, check out the FAQ at the end)
Whether you're proficient at Facebook ads manager or you've never used it before, the course is designed to take you from your current skill level to achieving a top RoAS (i.e. return on ad spend) for your industry.
There will be two types of sessions, each held once/week in person.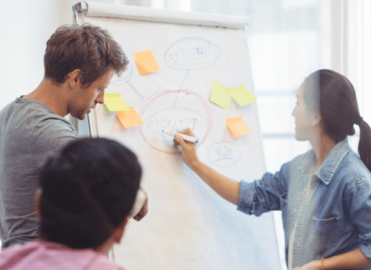 Our instructors will take you through all the critical lessons required to achieve a top-performing campaign.

We'll explain the theory behind things like Facebook's oCPM feature, manual bidding, e-commerce metrics both standard (AOV, CAC, etc.) and advanced (Cost/AddToCart, monthly frequency).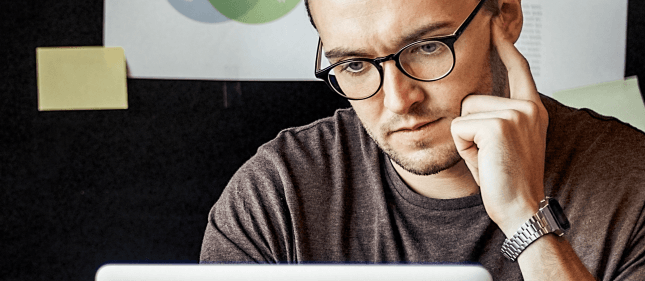 During the course, you'll run your company's ads at a small budget with the goal of getting them profitable and scaling by the end of the course. During lab sessions, we will help troubleshoot your issues and guide you towards a high RoAS.

Because maximizing your Facebook campaign's profitability involves your conversion funnel just as much as the ads themselves, the course will cover every subject you need to know to master RoAS.
Here are some of the topics, along with a brief explanation, that we'll cover.
Metrics: The Crystal Ball Everyone Has But Few Understand
Most people have no clue what to do next when their campaigns aren't performing.
But Facebook's metrics actually tell you everything you need to know–e.g. CPM, CTR %, cost per unique AddToCart, and cart abandonment % will tell you if the problem is in your ads, your price, your website, or elsewhere.
By the end of this course, you'll speak metrics like a second language.
Creating Ads with an Unfair Advantage
Learn how to create "viral" ads that use hordes of engagement to increase social proof and increase RoAS.

Cut your CAC in half by using existing PR (which we'll show you how to generate--more on that in the course instructors section) as your ad's landing page, all while maintaining pixel functionality despite being a 3rd party site.

Scaling Budget: How and When to Go HAM
Most people make the mistake of thinking "if I spent $1,000 yesterday for $4,000 in sales, then I can increase my budget to $2,000 and get $8,000 in sales."


Increasing budget in that way almost always backfires. But we'll show you how you can scale aggressively (we've scaled from $0 to $10k/day in a matter of days) and still get an amazing CAC/RoAS.
...and much more, including the ones below. Don't worry if you don't understand what what the topics mean--we'll explain what everything means throughout the course.
* Ad Auction Bidding Theory

* A Guide to the Facebook Pixel
* Advanced Pixel Usage and Implementation
* Walkthrough: All Facebook Ad Products (e.g. Conversion, Traffic, Lead, DPA)
* Facebook Campaign Architecture and Organization
* Ad Sets, Audiences, and Conversion Event Optimization
* Creating High Performance Ads for Prospecting
* Creating High Performance Ads for Retargeting
* Performance Troubleshooting Part 1 (Identifying Issues, CAC Spikes, Saturation)

* Sales Pages and Instant Experiences (formerly Canvas Ads)
* Advanced Scaling (Audience sources, Countries, Product/Audience Focused Campaigns)
* Performance Troubleshooting Part 2 (Real WTF Doomsday Scenarios)
Learn Using Real World Campaign Data
One of the keys to progressing at life speed is learning through real data. We have a vast library of data--created by collectively managing over $10m in Facebook acquisition--to utilize as teaching tools.
Here are two examples of case study questions that use real client data.
Example 1: A Broken Funnel
The screenshot below shows the results of a campaign that failed pretty badly (0.32x RoAS).


Based on the data below, can you figure out where in the funnel the biggest issues might be?

Example 2: Scaling Issues
The two graphs below show CAC and RoAS when ad spend was increased, resulting in both metrics worsening.
What mistake was made here? What should have been done differently in order to scale budget while minimizing the impact on CAC and RoAS?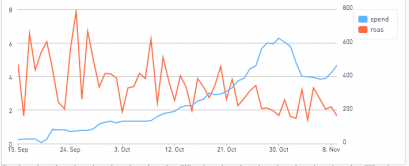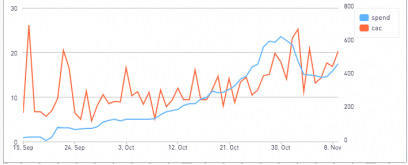 With JUICE, our Facebook campaign resulted in record-shattering success for our brand during the holidays. Our year-over-year Black Friday sales increased by 3.5X and represented by far the single biggest sales day in the history of RSVLTS. Similar success was achieved with Cyber Monday and subsequent sales as well. We're thrilled and look forward to similar success stories in 2019.

Location: This course will be held in New York City, at the NASDAQ building (lectures) and JUICE's office in TriBeca (labs).
Remote attendance is possible, so contact us for details.
Dates: August 1st to September 12th. Sessions will be twice/week from 6-8pm on Thursdays and Fridays.
Sessions will be recorded if you can't come to a particular one (or are remote).
Signup ends on July 31st and earlybird discount pricing ends on July 24th.
Total Spots: As of July 21, 4 of the 10 spots are remaining.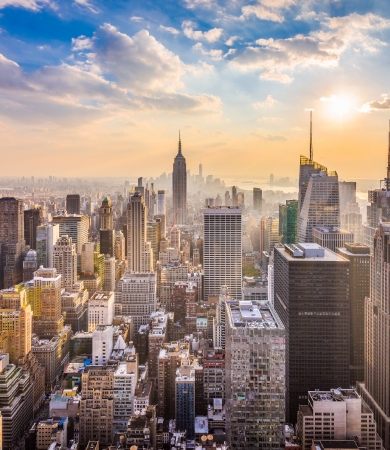 Who's Teaching the Course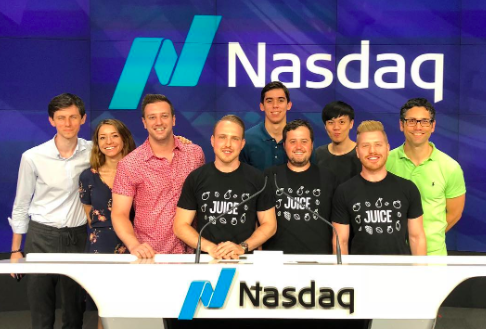 At JUICE, growth is in our DNA. Last year alone:
We've helped scale companies from $300k in revenue to $1.8M in just one year.

We've made products go viral from 0 to 30M+ views.

We've helped clients raise over $7M on crowdfunding projects worldwide.

We've sold out conferences with tickets that cost $10,000 per person.

We've helped clients raise over $50M of follow-on funding from top VCs in the last year.
Dick Talens (Main Instructor)
Prior to helping people with Facebook ads full-time, Dick founded Fitocracy, one of the most popular fitness apps in the world by the time it was acquired in 2015. He was also Chief Growth Officer for Fling, 2015's fastest growing messaging app.
Dick is a veteran of the ad industry. After graduating from UPenn/Wharton, he worked at comScore where he coauthored one of the first whitepapers on the effectiveness of retargeting in 2008.
Dick has been running Facebook campaigns since 2008 (when CPMs were under $1.00) and has managed almost $10m in ad budget for a stellar RoAS that spans across nearly every single vertical.
He's helped several companies turn around their acquisition through Facebook ads, including growing a mom-and-pop operation to millions in revenue, scaling a Peter Thiel company from unprofitable to $200k/month in revenue, and running acquisition for companies with the purpose of getting to the next round of fundraising.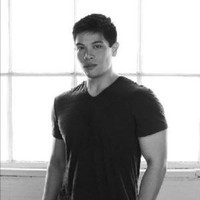 Michael Listovetsky (Instructor)
Michael Lisovetsky is the Co-founder of JUICE, a top 1% and fastest growing NYC-based digital marketing agency, where he has helped clients such as Kenneth Cole, Paris Hilton & Tommy Bahama launch and scale successful multi-platform marketing campaigns.
Lisovetsky borrows from his experiences as the former Director of Growth at Common and Founder of Skylight, a matchmaking app for apartments where Lisovetsky raised $500k from Tim Draper (Investor in SpaceX, Tesla, Hotmail), Marc Benioff (Founder & CEO, Salesforce), and Great Oaks VC. Skylight was acquired by Common.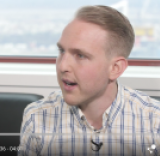 Troy Osinoff (Instructor)
Troy Osinoff is the Co-founder of JUICE, a NYC-based digital marketing agency credited by Facebook as being a top 1% agency and fastest growing in NY, where he has helped clients such as Kenneth Cole, Paris Hilton & Illesteva Tommy Bahama and scale successful multi-platform marketing campaigns.
Prior to JUICE, Osinoff helped a bankrupt shoe company reach profitability, grew a Grammy-winning recording studio, created a viral media site called Make A Dare (featured on Dr Phil), co-founded a media company with 1.7M visitors daily ($0 paid promotion), and created a viral Tumblr that was turned into a nationally sold book (published by Penguin, sold to FOX). Osinoff also lead digital marketing for the largest HVAC company in the world ($4.2B annual sales), created a group of e-commerce stores grossing 7 figures of revenue, and was Head of Customer Acquisition at BuzzFeed.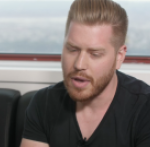 Stephanie Lee (Guest Lecturer)
Stephanie Lee is a writing coach and expert in getting articles and ideas published in top tier mainstream media. She's been publishing articles on the internet since 2001, before it was cool, and has written for GQ magazine, Lifehacker, New York Magazine, The New York Times, and more.
Her clients and students have been published in Business Insider, Washington Post, New York Times, CNBC, Forbes, Entrepreneur, and many more. Originally a student of the first class that we held (online), she will be bringing her expertise on getting the attention of editors at major outlets, which you will be able to use to cut your CAC in half.

"JUICE changed the entire way that we do business. They scaled our e-commerce to a point that we never imagined...we're actually looking for a new space to accommodate all of our sales volume."

Founder and CEO, Paleo Bakehouse
Due to limited spots and the fact that we're offering the course at a fraction of the cost of paying an ad agency, we'll only be able to accept companies/people who are absolutely committed to running Facebook ads.
Please fill out the information below if you are interested in signing up.
Special rates for bootstrapped companies/individuals may be available.
Apply to "Six Weeks to Facebook Wizardry"
More Than Just E-Commerce
Most people think that Facebook ads are only for e-commerce companies.
But Facebook's capabilities––such as optimizing for custom conversions (e.g. leads who make at least $100k/year), offline conversion matching, and incredible targeting–mean that many businesses can get an amazing return on Facebook ads.
These types of companies will benefit from Facebook ads and this course.
Types of Companies That Will Benefit
Scale sales profitably worldwide. Focus on your return on ad spend, instead of meaningless metrics like traffic or likes.


Get downloads worldwide at the incredibly low costs. Optimize ads for your most valuable or retained users.
Acquire new patients in the geographical area for clients for your practice. This can be highly profitable, as most lawyers, dentists, doctors, etc., are still behind on the curve.

Find highly qualified users that meet your required financial criteria, such as income or credit score.

Get business leads through Facebook's hyper targeting. Target by professional role (e.g. VP Marketing) and employer at a fraction of LinkedIn's CPMs.

Sell tickets or get new visitors to your property. Some businesses see incredible returns here, because competitors don't know how to run ads.


Get customers for items costing thousands, or even $10k+. We've helped clients acquire profitably for big ticket items like handbags ($1k), HVAC systems ($5k), and conference tickets ($10k).

Acquire the most valuable, highly engaged users to join your platform or community at the lowest costs. Get users who will perform the actions you want.
Wouldn't it be better to just hire someone already skilled with Facebook?
I mean you could. You'd end up paying an agency about $5,000/month, as a general ballpark number.
Or for even less than that, you could learn the skills yourself. We've designed the course so that in 6 weeks, you'll be able to command a RoAS on Facebook on par with most performance marketers.
How can I possibly master Facebook in such a short time?
After understanding the layout and functionality of Facebook ads manager (which only takes a day or so), you can learn one of two ways.
1. Learn from someone else, whether it's videos, articles, classes, etc.
2. Learn through experience, i.e. spend money, run ads, and try to improve.
Most people do a mix of both to start out. They'll fumble around with a small budget. At the same time, they'll find some articles on the Internet explaining simple concepts like funnels, conversion campaigns, etc.
The problem with this method is that as far as free--or even paid--information goes, there isn't much after the beginner level.
Seriously, there are LOADS of articles around Facebook ads...they just happen to all be for beginners. Once you need to do something intermediate, like expand to new countries or increase your ad budget, you're out of luck.
That's why when you ask anyone prolific in Facebook advertising how they learned, they will all tell you its through experience.
So, most people go about improving by learning through trial/error and spending a lot of ad dollars over the course of months or years.
Luckily Dick, Mike, and Troy (your course instructors) have already learned through collectively managing tens of millions of ad dollars over the last few years.
Our lecture material lays out the key concepts and prepares you for encountering them in the wild (more about that in the next section). We'll also directly help you manage ads so that you zoom past the experience phase.
How far will this course get me?


By the end of the course, you will be able to achieve results on par with performance marketers who have been running Facebook ads for much longer. This requires that you have gone through all of the lessons and have engaged with the course instructors to the best of your ability.
What if my product/company isn't ready to run Facebook ads?
Unfortunately you will need to run ads alongside the course to get its full value. If your product isn't ready, but you don't want to miss out, you can run ads to a lander that captures emails or create lead campaigns. We'll help you figure something out.
Can I take this course if I'm not in NYC?
We will make this course available selectively for companies who are not in NYC. Please fill out the form by clicking the button below and explain that you are not in NYC.
Do I have to attend every session?
No, although we recommend you attend as many as possible. Sessions will be recorded and you can complete assignments/exercises in your own free time.